About Woodlands Senior Living
Woodlands Senior Living is not some faceless corporation. We are a Maine-based, family-owned-and-operated organization that provides the people of Maine a trusted partner in assisted living and memory care.
Woodlands Senior Living started in 1980 with a 39-resident boarding home in Hallowell, Maine. The organization has since grown to include 15 communities in eight locations throughout the state which care for more than 500 residents.
We are diligent in employing a team of specially trained and carefully selected staff–many of whom have been with us for years–who respect residents for the unique individuals they are. All communities are intentionally designed and impeccably maintained with residents' comfort and safety directing every decision. As an organization, we have devoted our life's work to caring for residents as we would care for our own family.
An unwavering commitment to the well-being of the residents we serve has–and always will be–our highest priority.
Meet Founder, President, Chief Executive Officer Lon Walters
Lon Walters learned the value of caring for others at a young age. His hardworking mother, Dorothy, took over a small rest home in the 1950s from her own mother when Lon was a child. It was there–living alongside residents, always helping out–that Lon first cared for Maine's seniors and witnessed the important role residential care or senior living communities have in the lives of Maine families. Lon applied these early lessons in 1980, beginning what is known today as Woodlands Senior Living. The organization has since become a recognized leader in specialized memory care and assisted living in Maine and grown from a 39-resident boarding home in Hallowell to 12 communities in eight locations statewide. From helping the cooks serve dinner to lending a hand with maintenance, Lon's hands-on, can-do mentality defines the Woodlands Senior Living culture.
Over the years, Lon has garnered a number of community and professional honors including business person of the year from the Mid-Maine Chamber of Commerce and the President's Award from the Kennebec Vally Chamber of Commerce. He is the former President of the Board of Visitors for the University of Maine at Augusta and holds a Master's Degree in Community Leadership Development from Springfield College.
Meet Owner, Chief Operating Officer Matthew Walters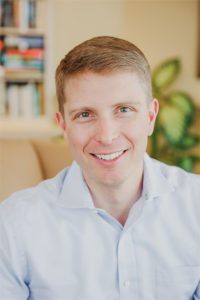 For Matthew Walters, striving to provide exceptional care for Maine seniors is an inherent family value. Coming from a long lineage of caregivers–spanning his great-grandmother to his father, Woodlands President and CEO Lon Walters–Matthew understood from a young age how intrinsically valuable the role of senior living communities are for residents, their families and the community as a whole. His insight and understanding of the significance in providing quality care while honoring the individualism of residents is the bedrock of Woodlands Senior Living's philosophy.
In 2004, after a successful career as a regional relationship manager for a national employee training and human resource development firm, Matthew decided that his place was with the family business–an organization where he could make a meaningful difference in the lives of others. As a Woodlands Senior Living Administrator in 2006, he led the transition of Walters Home of Hallowell to the new Woodlands Assisted Living of Hallowell. He was promoted to Chief Operating Officer of Woodlands Senior Living in 2007 and assumed the additional responsibilities of Director of Finance in 2009. Today, Matthew carries on his family's legacy as one of the principal owners of Woodlands Senior Living, responsible for leading and overseeing the operation of all Woodlands communities.
Matthew holds a bachelor's degree in business administration from Florida Southern College and is a Licensed Residential Care Administrator. He served on the Board of Visitors of the University of Maine for three years, and currently sits on the Board of Directors for the United Way of Kennebec Valley serving as Treasurer and Finance Committee Chairman. He also serves on the Board of Directors for a local youth baseball league, and is a volunteer baseball coach.
Woodlands Senior Living
141 W River Road
Waterville, ME 04901
(207) 872-8992